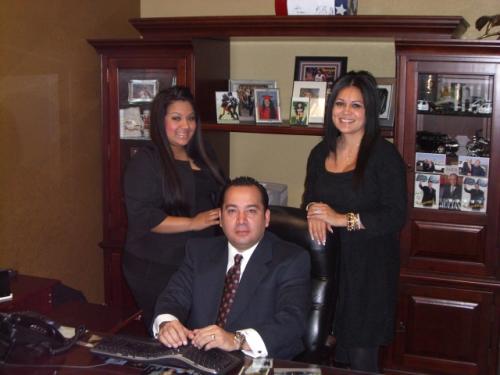 Sal N. Ortiz brings more than 30 years of Tax and finance expertise to the team. As President and CEO of Taxrefund1040.com Inc., Bottom Line Lending Solutions, Bottom Line Mortgage and Bottom Line Real Estate & Investments, he provides tax services, business planning and private investing to thousands of clients. Sal is registered with the California Tax Education Council.
In 2009, Sal also became the COO of SAF Studios, Inc., a 536-acre complex in San Antonio, Texas created in 2005 to provide state-of-the- art HD television and digital motion picture production.
Sal began his career as a Superintendent for a painting and decorating company that serviced million-dollar companies, such as Disney, Victoria's Secret and Sav-On Drugstore. He played an integral role in building a successful general contracting firm specializing in luxury homes and commercial real estate. At the age of 27, Sal was recruited by one of the largest mental health groups in the United States to be a Board Member for Behavior Science Mental Health Center. Five years later, he was elected President and CEO of that same company making him the youngest CEO in a multi-million dollar Mental Health Industry.